CM350VESF is a multi-purpose bonded anchoring system with improved performance. It is suitable for use in dry, wet and flooded holes. Formulated free of styrene, CM350VESF has a very low odour and is ideal for use in confined spaces and indoors.
CM350VESF bonded anchoring system is CE Marked and has an Option 7 European Technical Assessment for anchoring into uncracked concrete, an ETA for post installed rebar connections as well as a masonry ETA for anchoring into hollow and solid masonry.
CM350VESF is available in CiC (foil pack), C-CN (co-axial), S-SN (side-by-side).
Polyester CM350P is available in CiC (foil pack), C-CN (co-axial) and S-SN (side-by-side) cartridges.
• ETA according to EAD 330499-00-0601 (Option 7: Uncracked Concrete)
• ETA according to EAD 330076-00-0604 (Masonry)
• ETA according to EAD 330087-00-0601 (TR023: Rebar Connections)
• 50 years service life
• A+ French VOC (Emissions Class)
• LEED Tested



• Anchors may be placed close to free edges
• Ideal for overhead applications
• Suitable for dry, wet & flooded holes without loss of performance
• Reduced drilling diameters i.e. M20 only requires a 22mm hole & M24 requires only a 26mm hole making it an economical injection system
• Variable embedment depths
• Available in co-axial cartridges side by side cartridges (345 ml ), and single piston foil pack cartridges ( 300 ml)
• Ratio of 10:1
• Available in grey resulting colours
• Canopies- Ventilated Facades
• Railings
• Bicycle Racks
• Balcony Fences
• Hand Rails
• Machinery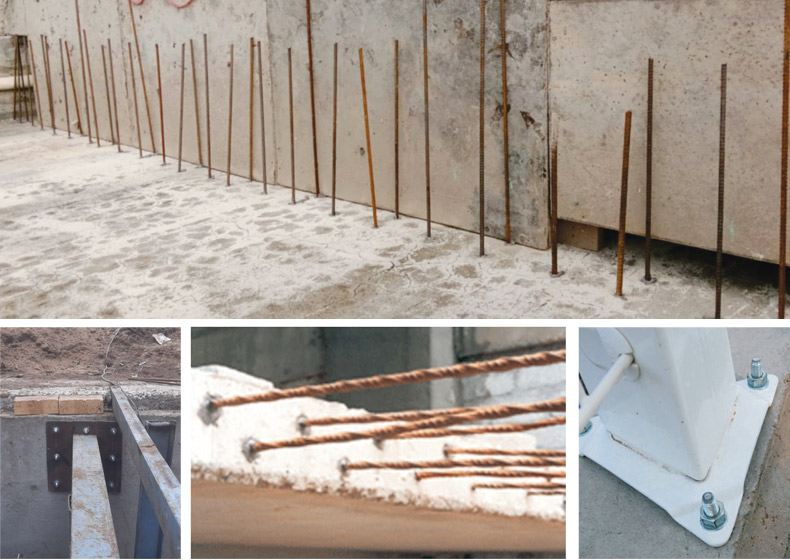 Dispenser DM 300 - Steel body and mechanism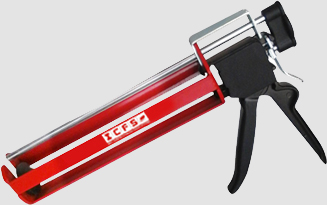 Description
The professional dispenser DM300 for use with chemical mortar cartridges CM350P & CM350VESF
Variant 300ml 10:1 ratio cartridge, Material Steel body and mechanism

---
Chemical Anchor Accessories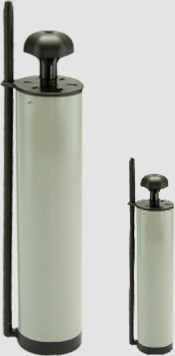 Accessories for drill hole cleaning, Blow out pump BP
Description
The hand operated blow out pump BP is for drill hole cleaning prior to anchor installation.
Variant Hand Operated, Material ABS

Important note
Performance based on clean holes - Hammer drilled - blown and then brushed with a still metal brush & blown
Cleaning Brush CB

Description
Wire brush CB is for thorough cleaning and hole preparation
Variant Hand Operated, Material Steel Body and Head

---
Mixer Nozzle MN - Plastic

Accessories for drill hole cleaning, Blow out pump BP
Description
Spare mixer nozzle for use with chemical mortar cartridges CM300PESF, CM350VESF & CM400PE
Variant CO-axial, Material Plastic